Oil reserves in Azerbaijan are gradually running out, but the republic's gas industry has good potential for growth. Between January and October 2014, gas production in Azerbaijan totalled 15.5 billion cubic metres compared to 14.62 billion cubic metres between January and October 2013. Although the Azerbaijan government's targeted production level of 31 billion cubic metres by 2026 is still some way off, in the seven years since the Baku – Tbilisi – Erzurum Pipeline began operations in 2007, Azerbaijan has supplied its two main customers – Turkey and Georgia – with 30 billion and 4 billion cubic metres of natural gas, respectively.
So it was all the more surprising to Baku when one these partners, from whom surprises were least expected, began creating problems for Azerbaijan's gas exports.
Turkey's Energy and Natural Resources Minister Taner Yıldız has announced that his country will abandon the «take or pay» principle for gas supplies from Azerbaijan. Ankara has already abandoned such mutual settlements with Russia's Gazprom, and is planning to do the same with regard to Iran by the end of the year. Turkey wants to complete a review of the «take or pay» scheme with respect to the State Oil Company of Azerbaijan (SOCAR) in 2015.
Turkey has repeatedly voiced its intention to abandon the principle, which it finds unfavourable, where the customer pays regardless of whether it takes the contracted volume of gas or not. SOCAR has so far been trying to avoid the situation since there have been no talks between Turkish and Azerbaijani companies with regard to an abandonment of the «take or pay» principle. However, it turns out that in a bilateral trade scheme, the gas customer (Turkey) merely has to notify the seller (Azerbaijan) of its decision.
According to Azerbaijani analysts, fears that Turkey's transformation into a major energy hub will allow the country to dictate its terms to its partners are beginning to be realised.
At the same time, Ankara is also trying to lower the price of Azerbaijani gas supplied to Turkey. It is completely possible that in the future, Turkey will be able to go back on pre-agreed volumes of gas supplies just as easily.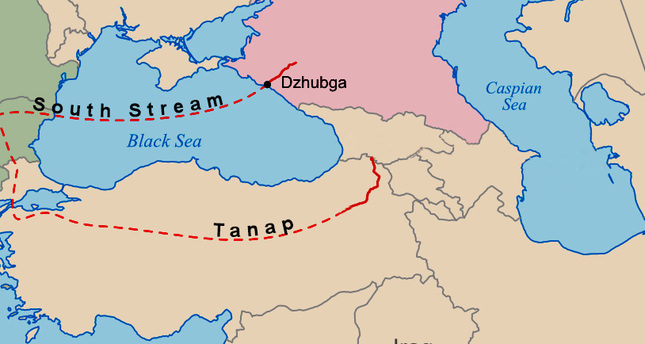 Moreover, Turkey's plans extend far beyond the western shore of the Caspian Sea. With enviable persistence, Ankara is lobbying for a project to transport Turkmenistan's gas through the Trans-Caspian pipeline to European markets. During Turkish President Recep Erdoğan's visit to Turkmenistan on 6-7 November, the Turkish leader stressed the important role his country plays in the transportation of natural gas from Azerbaijan and Turkmenistan to the West. We attach great significance to deliveries of Central Asian gas to Europe via Turkey, to which end the Trans Anadolu pipeline project was launched, said Erdoğan.
At the conclusion of Erdoğan's talks in Ashgabat between the state gas company Turkmengaz and the Turkish company Atagaz, a framework purchase contract was signed. Its conditions remain confidential. However, it is possible to reconstruct a general picture of Turkey's gas policy in the Caspian Sea region without it. The Turkish company BOTAS has increased its share in the TANAP project to 30 per cent. At the same time, Ankara is gently forcing its Azerbaijani partners to abandon the «take or pay» principle, on which Azerbaijan's gas exports to Turkey have been built in recent years. The culmination of Turkey's strategy to conquer dominant energy hub positions between Central Asia and Europe will be connecting the TANAP pipeline to a pipeline Turkey wants to lay at the bottom of the Caspian Sea. Ankara is not worried about the lack of real opportunities to get the project off the ground, or the deficiency in Ashgabat's 'blue fuel' surpluses intended for the Chinese market. The most important thing is applying for the role of Europe's indispensable partner in gas deals.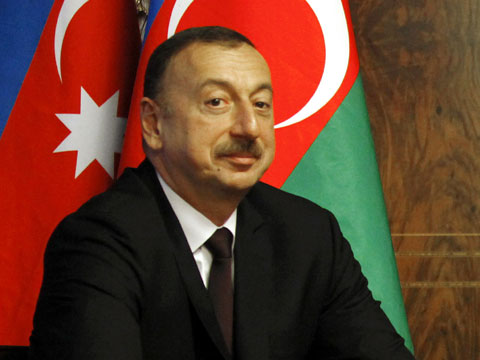 President of Azerbaijan Ilham Aliyev
In Baku, meanwhile, they are rather confidently instilling themselves and others with the idea of Azerbaijan's exceptional role as a gas supplier to the Old World. Following Erdogan's visit to Ashgabat and the signing of the Turkish-Turkmen gas agreement, Azerbaijan's leader Ilham Aliyev set off for Hungary. In an interview with Hungarian National Television on 11 November, he said that Azerbaijan could be «a reliable source of gas for European customers for at least 100 years».
In reality, however, Baku is developing an increasingly better understanding of the conditionality of allied relations with Ankara when Turkey's commercial interests and geopolitical plans are also involved. And they are not only understanding it, but also trying to offset Turkey's efforts towards Turkmenistan.
If Ankara continues its game behind Baku's back, forcing Azerbaijan to make concessions on gas contracts previously entered into, then Azerbaijan has an alternative.
Two days before Erdogan's visit to Ashgabat, the State Oil Company of Azerbaijan announced the resumption of gas exports to Russia in 2015, which were suspended for technical reasons in August 2013. By strengthening its ties with Moscow, Baku will be able to successfully withstand increasing pressure from Turkey on the issue of gas.
The views of individual contributors do not necessarily represent those of the Strategic Culture Foundation.